About Yosakoi Festival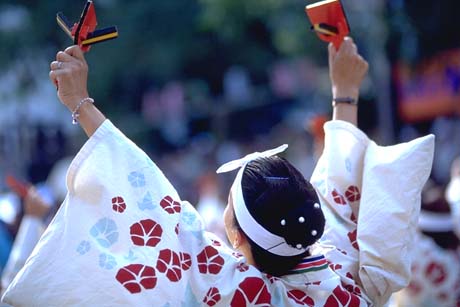 Yosakoi Festival is held for four days from Aug.9 to Aug.12 every year in Kochi, Japan. People dance passionately to the Yosakoi music at 15 dancing spots such as Otesuji street, Central Park, Masugata and Obiya-machi with Naruko (Clappers) in their hands. It's like a Carnival!
Costumes worn at Yosakoi Festival vary from traditional Happi and Kimono to modern ones. Also modern music like Rock n' Roll , Samba, Club (Disco) Music and Enka (Japanese Popular Songs) have become popular now, as well as the traditional Yosakoi music.
Please come here and join us!
---
---
---