Information of Japan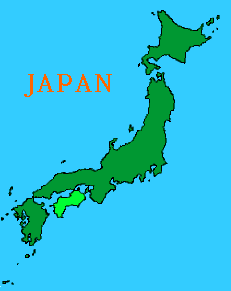 Kochi is located in SHIKOKU island of southern part of Japan. Kochi prefecture is acknowledged as the National Resort Prefecture for its nature and climate.
You can come to Kochi from Tokyo or Osaka by air (there are five flights a day from Tokyo, twelve flights from Osaka). Please contact ANA (All Nippon Airways) office for detail, TEL.+81-3-5489-8800 (Tokyo), +81-6-534-8800 (Osaka).

---

Copyright © 1995,Tadashi Mori. All Rights Reserved. Tadashi Mori / t-mori@ppp.bekkoame.or.jp